On the surface…..
Working women in predominantly western societies are fortunate we have choice. We have to thank the women who have gone before us who have paved the way for equality. As Women in IT we are lucky to be working in an industry that provides the flexibility to allow us to work according to the choices we make. We are also in the industry that is providing flexible working conditions for other industries. Working in the IT industry allows us to work anywhere in the world; travel and broaden our experiences as we are in high demand in most countries.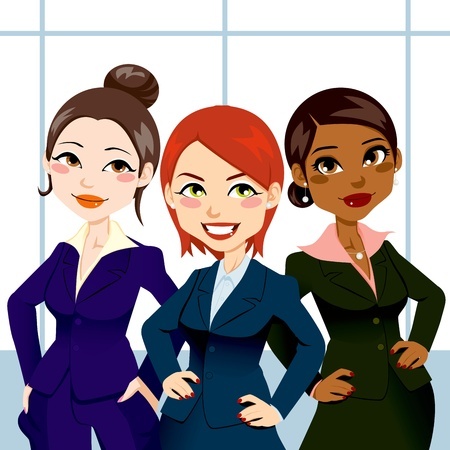 Why….
So the question is across the entire industry and more so in Perth.….why are there so few women in senior positions and an even more important question is…..why does this matter?
There are many opinions as to why the representation of females diminishes in the more senior roles once they start a family, these include; childcare, support, where they feel most valued and so on.
There is so much literature on why this does matter. It has been proven through much research that the more diverse the group of decision makers the better the outcome of the decisions; diversity drives productivity and increases profitability.
Role models, mentors and research….
Within our industry we have great role models such as Pip Marlow (Managing Director, Microsoft Australia) and Sheryl Sandberg (COO of Facebook). These are two extremely successful women. They openly share their experiences; discuss the importance of mentoring women, pay equality and female talent management.
Many large scale prominent businesses have set up Gender Diversity programs and Boards to support the participation of women in the work place, and their progression into senior roles, if that is their career goal.
Currently there are great studies undertaken globally and more recently local in Perth to advise women how they achieve this goal. Below is an example of a paper commissioned by the Committee for Perth. It is a great read, for those pressed for time the summary from page 5-16 is a must. https://www.committeeforperth.com.au/
A working example…..
Looking at the example the Swedish have set, a 2014 article in the Economist reported that "Sweden features near the top of most gender-equality rankings. The World Economic Forum rates it as having one of the narrowest gender gaps in the world. Forty years ago Sweden became the first country in the world to introduce a gender-neutral paid parental-leave allowance but in its first year, only 0.05% of Dads took up the opportunity. Over the years the Swedish government has implemented various changes to the scheme to encourage men to take the opportunity, including increased number of paid leave days from 180 to 480 days leave. Now, it is the norm for Swedish men to take paternity leave. As at 2014, close to 90% of Swedish fathers took paternity leave.
Whilst the Swedish approach may not be the answer for Australia and not all business can accommodate such an approach, it does demonstrate how shared responsibility for child rearing, supported by government, industry and families, positively impacts female participation in the workforce. The Economist reported that "One of the most powerful arguments in favour of splitting parental leave more equally is that it has positive ripple effects for women. Since Swedish men started to take more responsibility for child rearing, women have seen both their incomes and levels of self-reported happiness increase". For more on this article visit http://www.economist.com/blogs/economist-explains/2014/07/economist-explains-15
The role of men…..
In Australia, it is becoming more common for fathers to take parental leave, to work part time and to have that dialogue around flexible work hours. These men are now often recognised formally in work places as "Male Champions of Change", the role models for other young men entering the industry, changing the culture and are forging the way for gender career equality, whether they know it or not!
If we truly want to achieve equality for men and women in the workplace, we need to truly support men and women as equal caregivers within the family. Our careers need to progress at the same time, rather than one partner putting a career on hold while the other progresses.
My thoughts…..
For those of us that chose to have children, or are caregivers for aging parents or others within our family, this often means putting a career on hold, or progressing a career at a slower pace. Quentin Bryce the Governor-General of Australia from 2008 – 2014 was quoted as saying;
'For a very long time now I've been saying to young women, you can have it all, but not all at the same time. How important it is to take very good care of yourself, of your mental and physical and spiritual wellbeing; it's hard to do. It's easier to be a workaholic than to have a truly balanced life.'
Balance is what we all strive for, but we can't achieve this balance without a flexible approach to male and female roles within the family and the work place. Male or female, our careers are marathons not sprints.
Having employment choices that are not prejudiced by society's expectations of gender is paramount. A stay at home parent and/or caregiver, whether male or female should be regarded as being as valuable as the CEO.
It must be noted, this post has been written with hindsight. My husband and I were those fortunate people who worked overseas in the IT industry providing us with exceptional career opportunities and personal growth. We then engineered ourselves to work remotely from Australia for HFC bank in Windsor, UK when our first daughter was born. Another exceptional opportunity which enabled us to share in her upbringing for her first year. After this point we succumbed to the traditionalist approach, partly due to the economic policies of the Howard government at the time. I had the joy of staying home full time when our children were young and being actively involved in their school and the community. I also had the privilege of being able to share in caring for my Dad when he was diagnosed and passed away with cancer. I am truly blessed with the memories he left me during this time. As fundamental as these support roles were to myself and extended family they did not lead to a balanced life. There is not one occasion that I would like to swap out, I think it is more taking the alternative path that provides greater life long balance.
When we find great places to work, supportive partners and have healthy extended family relationships this is when we truly thrive. The IT industry provides diverse, flexible careers so that we enjoy the work we undertake which provides the fulfilment we are striving for.
Diversus is one of those places that supports flexibility and provides choice. Employment agreements are undertaken given individual circumstances. Diversus has a high percentage of female employees, they have enabled stay at home mums to return to the workforce after extended breaks, dads are working flexible hours and they have a diverse group of employees who have travelled extensively. Diversus is experiencing a period of rapid growth. The challenge faced, as with all organisations, is implementing a strategy during this time to create a diverse leadership group involved in the decision making, as it makes great business sense for the future.
[As written by one of our Consultants]