As founding event partners of High iTea, Diversus is proud to have been shortlisted for 2016 #techdiversity Awards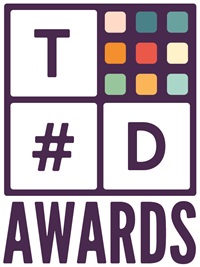 Many thanks to the inspiring High iTea speakers, Lyn Beazley (AO FTSE), Michelle Sandford (ICT Angel), Lainey Weiser (Director JustStartIT) and Emma Bright (Starlight Ambassador). Lyn motivated the audience to "Ask the Big Questions" while Emma's personal heroic story touched our hearts.
All proceeds raised from the 2016 event were donated to Starlight Children's Foundation. The funds raised will provide 56 seriously ill children at Princess Margaret Hospital the gift of play.
Congratulations to Tech Community Engagement WA (Michelle Sandford, Ming Johanson, Dr. Kate Raynes-Goldie, Karen Wellington, Katrina Chapman and Anle-Marne Wheeler-Pretorius) being Leaders in the 2016 #techdiversity Business category. Wishing good luck to win the national title on Thursday, 4 August 2016.
Fantastic for the WA tech community to be well represented.