Diversus is proud to be one of 53 Worldwide Finalists for the 5th Annual Nintex Partner Awards. In APAC, there are only three organisations recognised for Document Generation Breakthrough, based on the project success and ROI with Nintex document generation capabilities.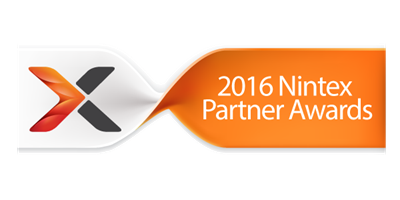 The Diversus submission is in cooperation with Fremantle Ports - Project Development Register. The use of Nintex Workflows has optimised 21 major workflows at the onset, dramatically improving efficiencies, visibility and governance. There is no double handling with automating uploads to the Record Manager system. The level of compliance is now at its utmost with all data, documents and actions audited exactly for who and when. Everything is now in check and can be viewed via the Power BI dashboards, tailored lists or even at a granular level. The system gives visual and responsive indicators to show project stage, its gateways and every required action and documents and their status.
Nintex CEO John Burton said, "All channel partner finalists in this year's Nintex Partner Awards program are the best at what they do. We're excited to recognize these organisations for their successful use and promotion of Nintex technology and to soon announce the winners on Sunday, July 10 at the Microsoft Worldwide Partner Conference in Toronto."
To review a list of the Finalists
click here