Innovation is critical at Diversus! Founded in 2006 to provide both clients and staff more than what was then available in the Western Australian market.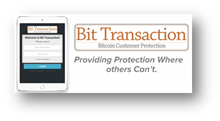 Diversus continues to encourage innovation and support of the local community. As supporters and participants in the Just Start IT 18-week high school program, Claude De Lucia, Director, awarded Kelmscott Senior High School the inaugural Diversus Innovation Award for their project Bit Transaction.
The project team (Aiden Gatani, Lochlan Taylor, Ryan Nickolson, Austin Adams and Xavier Newell, mentored by Steve Weiser) developed a revolutionary crypto-currency escrow service that will change the world's payment infrastructure by provided more secure customer protection.
As winners of the Diversus Innovation Award each member of the Kelmscott Bit Transaction team received a $100 JB Hi-Fi voucher.
"The team was very honoured to receive the inaugural Diversus Innovation Award. The students put their heart and soul into this project. They came into the program understanding the issues, risks and limitations with online payments. Through research, brainstorming and taking a different perspective on the issue, they developed a crypto-currency escrow service that is more secure than current alternatives. This innovative solution is the first of its kind. The Diversus Innovation Award is a great recognition of their hard work and achievement.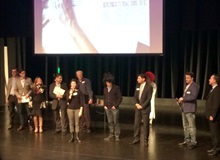 "The next stage for the team will include more validation and rolling out of the first commercial-minimal viable product. We are already in discussion with some interested investors and looking to open this opportunity to more investors too." commented Steve Weiser, Program Director, JustStartIT. If it sounds like an interesting investment, please contact Steve Weise.
About the School
Kelmscott Senior High School is located in the south-east metropolitan region of Perth, WA. The school provides opportunities for students in all areas including academics, sports, technology and the art.