There are many people who really don't like working in a team environment. For some, it may be the fact that they simply do not work well with others, however, I believe that for most it comes down to communication and transparency. I think most people like working in teams, they just find it difficult and time consuming when it's done wrong.
When you work with someone who is sitting close by you can easily talk about the work you are doing. You are constantly updated as to what they are up to and you can easily bounce ideas off one another when you come up against the inevitable wall of issues. What may make people cringe when thinking about group work is the fact that they don't know what the other person is doing, they can't tell how much work is being done, and they feel like they are alone and doing all the work themselves.
Luckily there are many solutions out there that aim to change you from the curled up ball of crying mess lying in the corner to someone who is keen and ready to actually have fun working in a group.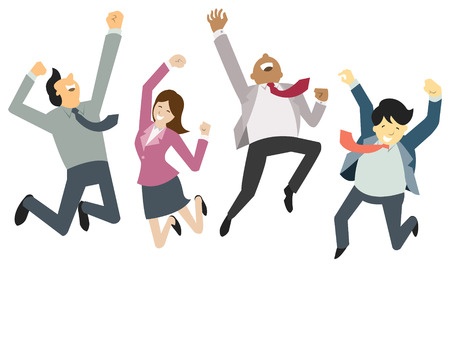 Writing things together
My all time favourite solution for writing documents with others is Google Drive. I use Google for everything, and when i need to share a file or folder with others it's a bonus that I can use my Drive account to quickly do so.
The real power comes when using document editing within Drive. If you are using Microsoft Office's base products such as Word, Excel, or Powerpoint and you are finding yourself emailing the file backwards and forwards all day long between your colleagues, then you should probably be looking at Google Docs. I've listed my favourite reasons below…
Any amount of people can be editing the document at the same time, and you can see their changes in real time.

Saves continuously so you don't lose your work.

Allows you to go back in time to see every change on the document by anyone.

Can be accessed anywhere you have an internet connection.

It's free and you get 15gb of Drive storage to begin with.

You can share files and folders with different people using access permissions with varying levels of privileges.
You and your team can also open up chat boxes within the document and chat to each other, as well as highlight and leave comments for one another, essentially allowing you to start mini threads on the side of the page in relation to a piece of the document. There are also a range of addons you can get for each element of Drive, and if you can't find what you are looking for, Google offers a range of ways for you to develop on their existing functionality.
For those of you in the corporate realm, Microsoft products are a staple that has been and will be businesses way of doing business for some time. Microsoft offers a fully integrated solution for many of its products which can come in handy for larger businesses or corporations called OneDrive. Some good reasons to use OneDrive are if your company or business is operating in a Windows ecosystem, as is modern practice in the business world or if many of your files and processes revolve around Microsoft Office. Office365 can be used to manage access to certain files and folders for accounts in the domain.
OneDrive allows you to do many of the same things as Google Drive. The difference is that you can easily connect with a Windows 8 or 10 machine and you can easily connect up with others and work collaboratively. If you are working inside of a Windows domain, you can share and work together quickly and securely, which is something companies may look at as a bonus over Google Drive. OneDrive also connects up with Outlook and other Windows services.
OneDrive has accompanying Android and iPhone apps that will allow you to edit files on the go, but you will need the mobile Office suites to do so. You can also run OneDrive in your Windows Phone, and you can access your pictures and videos on your OneDrive account with your Xbox. One cool feature that I really like about OneDrive is the ability to annotate PDF files with others, which is awesome when proofreading or analysing a document together. You can draw on, highlight, and write on PDF files in real time.
OneDrive has an API for developers who want to connect to, use, or add to any of OneDrives features. This also opens the door for organisations with custom in house software who are looking to integrate.
Keeping in touch with each other
If being able to write documents side by side with others doesn't quite cut it, then you can also look at the many project management tools available that aim to make teamwork easier.
For Google, Wrike is a tool that lets you integrate with Google products and it works as a sort of advanced to do list. There is also products such as Trello and Atlassian's Jira, which can accompany Atlassians many other tools. The main features of these products are the fact that you can use workflows to better organise tasks, a feature that only some free tools have only after you upgrade to a premium version. This can become a disadvantage when configured incorrectly though. If the system is complicated to the point where updating each other becomes an arduous task then you have a problem.
On the more casual side of things is Asana which again resembles a todo list where you can assign certain tasks to each person and link between tasks and dependencies. Asana is sort of unique as it uses more colloquial language when communicating with users and every now and then you'll get a unicorn fly across the screen as a celebration for completing a task. Asana is also free to get started and very simple to setup. There is an app available which has almost all of the functionality of the site and on top of that it's able to push notifications to users for a configurable amount of reasons.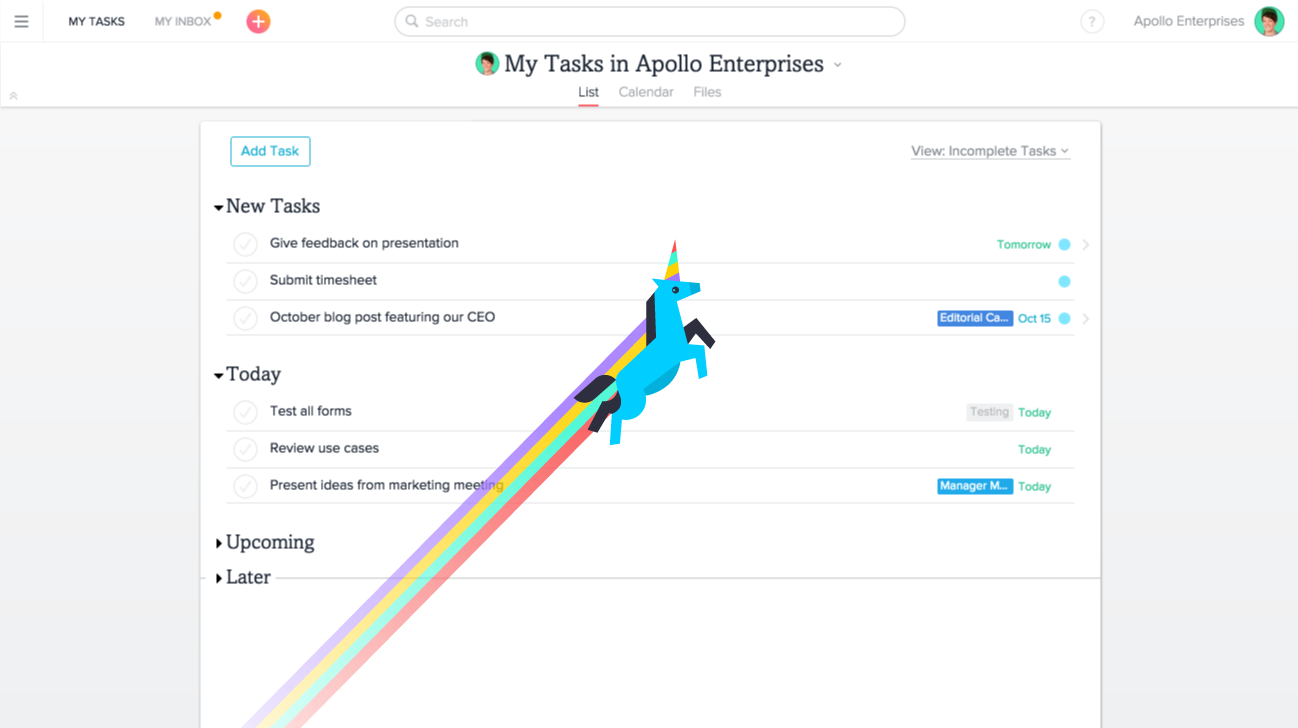 Slack offers a way to send messages to other users, and you can set up different groups consisting of different selections of users. The best part of Slack, like Asana, is that it's great in reminding you that it exists. It's also great at reminding you that all the other apps you use exist as well. People have so many accounts and so many different tools and services that they can forget what products they were even supposed to be using. Slack offers a way to link all the apps you are using together. It can attach to Asana, Jira, OneDrive and Google Drive to name a few, updating you when something changes straight to your phone.
Slack also provides a way for developers to push their own notifications to users about whatever they like programatically.
Go forth… and try as many different products as you can...
Unless your team is huge, it may be worth considering some of these free options that are available. The way I see it, if companies are going to be charging for a product where there are many other competitors around that are doing a fantastic job, then they want to be offering a very well polished and highly customisable solution. The best thing to do is try a handful of the team work products you are looking at, especially the free ones.
So next time you have a group presentation to plan, or a document that needs to be written, or even a larger project that needs careful organisation, use some of these technologies to get them done and save your forehead from a few close encounters with a hard wall.
[As written by one of our Technical Consultants]