Diversus is geared up for growth. In response to demands from Brisbane and Canberra, the team has established a footprint and is securing contracts to provide the personalised techno-business consulting service that has made them a leader in the Perth market. Diversus has established a name in the industry for its innovative approach and quality delivery of technology-supported business solutions.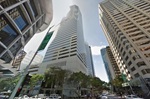 The Brisbane market has significant similarities to Perth with strong reliance on resources, tourism and agriculture sectors. Over the last ten years, Diversus has successfully delivered projects to increase efficiency and returns in all these sectors. (Please refer to the following case studies for additional detail — CBH Group, Tourism Western Australia)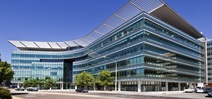 Being the nation's capital, it is obvious that Canberra has a significant public sector. Microsoft and Sitecore technologies are utilised throughout most government departments and agencies. With advancements in technology and hands-on experience, Diversus' brings new insights and expertise to improve business process and ensure a smooth, intuitive end-user experience.
"The demand for our services keeps growing," Claude De Lucia, Founder and Director of Diversus said. "We've experienced incredible growth in Perth; now Brisbane and Canberra beckon. Because we build trust and long-term relationships with our clients, we find that they regularly recommend our services. We also find that when clients move organisations, even interstate, they want to bring us with them. Not only do we help our clients build customers-for-life, we are privy to that benefit as well. "
Dien Tang, Director and Principal of Diversus, also commented on the expansion, "We find that our technology partners are also asking us to expand. They have firms in Brisbane and Canberra, but most are too big to give the personalised service that many clients want and need. Because we are a medium-size firm, our clients don't get lost. They have access to all aspects of the business including the Directors. We don't direct from behind the desk but get involved with our consultants and clients to ensure we deliver on our promises."
"With expansion into Brisbane and Canberra, we need to grow too. We are in the process of recruiting high-quality talent to support our clients," stated Bernadette Johnstone, Head of Talent Acquisition at Diversus. "It's not just about getting bodies to fill the seats. It's about getting the right mix of experience and enthusiasm. We have a mix of cultures with over 23 countries represented and comprised of 40% women. We look for highly-qualified, trustworthy employees with an inherent ability to adapt to our clients' culture."
About Diversus: Established in 2006, Diversus takes a holistic approach to business and technology solutions with expertise in business system optimisation, technological strategy and architecture, project governance, and technical implementation. Diversus' approach aligns with clients to deliver a world-class solution while realising a strong return on investment. This mindset is prevalent in every aspect of the Diversus engagement from enterprise architecture to program and project management, business strategy and analysis, process optimisation and automation, web and mobile solutions and customer self-service. Diversus has been an approved supplier on the Western Australia ICT Common Use Arrangement (CUA) since 2009 and the predecessor to the current common users' agreement. Diversus is listed on the Queensland GITC, ACT Procurement and Capital Works panel as well as Australian Federal Government procurement panel.