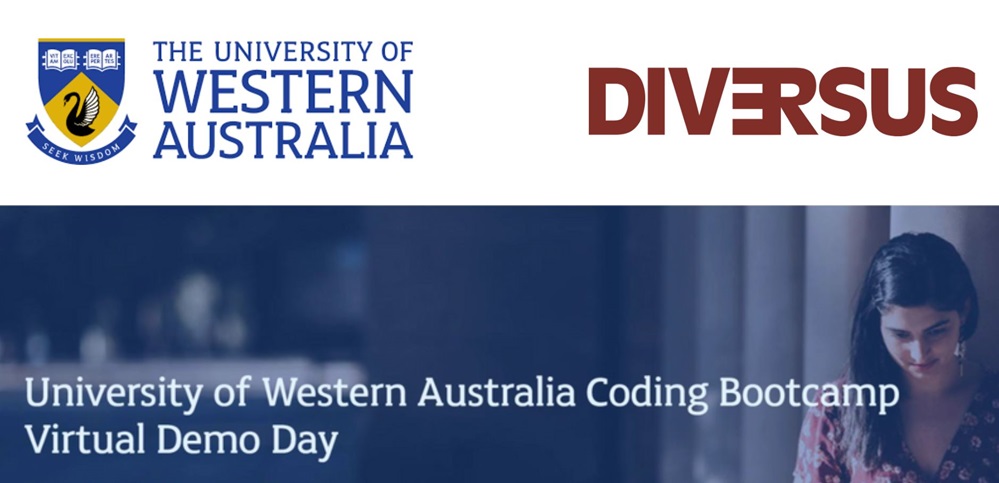 Diversus will form part of an expert panel for The University of Western Australia Coding Bootcamp Virtual Demo Event taking place tonight. Diversus team members will be volunteering their time to provide expert feedback to UWA students who will be presenting their final projects.

The advice shared helps students transition from the classroom to be part of Perth's tech community. Presenters will showcase projects from programs including; Web Development, Data Analytics and Visualization, Cybersecurity, UX/UI and FinTech.

We are proud of our Diversus employees who regularly volunteer their time to support the WA tech community by sharing their experiences and expertise as well as mentoring new talent.

The University of Western Australia is a prestigious university ranked in the world's top 1% of academic institutions. Find out more about The University of Western Australia here.