The use of Big Data and data analysis holds a great deal of potential for businesses. Businesses have forever been collecting information about the behaviour, demographics, purchase patterns, and buying preferences of customers.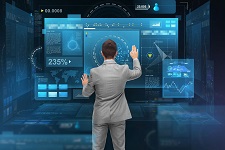 But here is the clincher – less than 25% of businesses are not making the most of what is straight in front of them.
To read our complete Business News article on the number 1 rule of big data click here
Alternatively,
talk to Diversus' expert Dien Tang via

email

or phone 1300 888 900.