Our digital fundraising solution developed with Royal Life Saving Society WA (RLSSWA) is a Finalist in two categories for the National ACS Digital Disruptors Awards. We have been recognised in both Service Transformation for the Digital Consumer - Not-For-Profit and Skills Transformation of Medium Work Teams. These awards follow on from securing two wins at the WAITTA Awards in June and Finalist status at the National iAwards in August. Winners of the National ACS Digital Disruptors Awards will be announced Thursday, 1 November.

Service Transformation for the Digital Consumer
The Raffle Microsite (AURaffles) solution provides raffle supporters with the ability to purchase raffle tickets online 24x7 with just four clicks. Simple to use, supporters can now buy raffle tickets anywhere, anytime and on any device.
The AURaffles solution is unique and built to leverage existing charity raffle fundraising programs by increased automation, instant payment & fulfilment, integration of digital marketing strategies, and greater visibility of the campaign.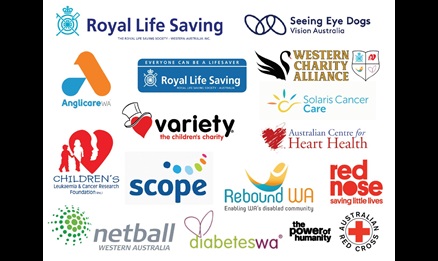 Web-based, real-time customer fulfilment and back-end reporting provides instant campaign management visibility. The Raffle Microsite has successfully delivered 85 consumer-focused campaigns and facilitated the sale of over $700,000 worth of raffle tickets across 16 different charities in less than 18 months of launch.
Skills Transformation of Work Teams
With a mix of long-term employees and relatively new recruits, RLSSWA possessed a spectrum of digital proficiency. Prior to the commencement of the digital transformation, business units determined their baseline on the CX Maturity Model. A plan was developed for each business division, and importantly, each employee to increase their digital proficiency.
By introducing the CX Maturity Model with Agile Project Management and Minimum Viable Product (MVP), the AURaffles innovation has introduced new ways of delivering in fast pace of change. The RLSSWA's wider team has evolved their everyday work practice to ensure that the organisation can continue to move into a more digital world.
As we enter a fourth industrial revolution, the way we work is changing and how we prosper as a nation and society into the future will be very different. Innovation in emerging and digital technologies continues to accelerate the pace of this change and the adoption by Australian businesses and citizens will grow our nation's ICT workforce to 722,000 workers by 2022 and contribute $139 billion to our nation's economy by 2020. We need to continue to digitise traditional processes to adapt to the ever changing world.
Learn more about how technology is #savinglives with RLSSWA