Innovation and quality are our key values and therefore proud to be recognised with our partners RLSSWA for the fundraising platform that benefits all West Australians -- WAITTA Incite Awards winners in both Most Impactful Social Benefitand Most Transformative Business Solution. The modern, digital innovation enables RLSSWA to raise funds that provide greater access to water safety, swimming, survival and rescue skills.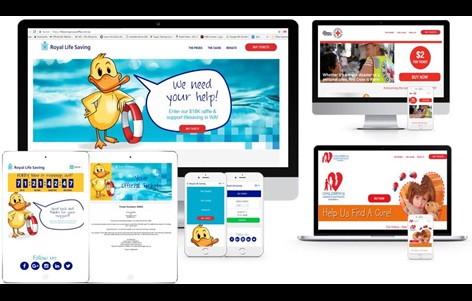 RLSSWA is in the business of preventing drowning. In 2017, RLSSWA replaced its traditional, paper-based fundraising with an innovative digital solution. Increased revenue, process automation, reduced costs and extended reach are now directly benefiting life-saving programs. Not only does the innovation assist RLSSWA but 13 other not-for-profits (NFPs) benefit due to the innovation's scalability and uncomplicated deployment.
Conducting raffle-based fundraising campaigns for over 20 years, the RLSSWA receives generous community members' support through a small financial contribution. Traditionally, raffle tickets were sold over the telephone and fulfilled through direct mail, or face-to-face with printed raffle books distributed to businesses and sold by fundraising staff at shopping centres and events. As market dynamics changed with the rise of digital and the scepticism toward telemarketing, there was a need to innovate. RLSSWA and Diversus developed a framework for dedicated digital raffle microsite focussed on marketing and fulfiling raffle tickets. Each raffle has a dedicated microsite that optimises the raffle ticket purchasing process with minimum effort and instant fulfilment.
Diversus is proud to partner of RLSSWA to increase financial outcomes, customer engagements and improved customer experiences while providing the team with new transferable skills.