The National Disability Insurance Scheme (NDIS)rollout is gathering pace across the country with what are arguably the most significant changes to the funding and delivery of services to people with disability in the last hundred years.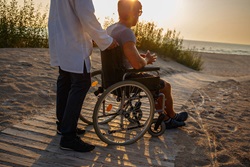 Quantum changes will be faced by Disability Service providers with reduced funding for service delivery and increased levels of reporting. Specifically, NDIS will require evolution and innovation in business process and ICT to meet the new service delivery model.
To read our complete Business News article, NDIS: Threat or Opportunity? click here
To discuss technology solution such as QuraVis which promotes and delivers best practice procedures that safeguard NDIS participants, contact Simon Jessamine via email or phone 0411 726 767. Alternatively, talk to Diversus' expert Claude De Lucia via email or phone 1300 888 900.