Just Start IT marks it's fourth year taking high school students through a wonderful 18-week journey of hands-on learning including exploration, discovery, and creativity. In 2017, 11 WA teams have made it through the to the next round.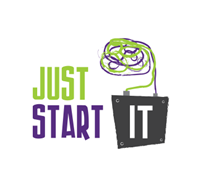 Diversus Director, Claude De Lucia is mentoring two Penrhos College teams who have both made it through to the finals -- Truck Away and Mula App Special congratulations also to Penrhos sponsoring teacher Alison Walker who continues to support and recognise the teams great potential.
The next pitch is Saturday, 29 July for the JustStartIT Trophy 2017. The winner will take home $5,000 and the opportunity to represent WA at the iAwards. The national iAwards is held at the end of August in Melbourne.
In November, the winning team will have the opportunity for one final pitch to the WA Department of Commerce and Industry for the title of WA Innovation Youth Award and win an additional $5000.
The other nine finalist teams:
Big Hand Little Hand, Dianella Secondary College, teacher Leanne Phillipe and mentor Lainey Weiser
Bookaree, Como Secondary College, teacher Brenton Skufca and mentor Darren Mottolini
Coach Connect, Shenton College, teacher Kshamta Trisal and mentor Angie Keeler
Gunkies, Bunbury Cathedral Grammar, teacher David White and mentor David Moyse
I Challenge You, Foundation Christian College, teacher Aly Hill and mentor Lainey Weiser
ParKING, Sacred Heart College, teacher Tanya Atherton and mentor Ty Sedgman
See Food, South Coast Baptist College, teacher Antony Norris and mentor Steve Weiser
Tolka, Como Secondary College, teacher Brenton Skufca and mentor Darren Mottolini
Wizard Guardian, Foundation Christian College, teacher Aly Hill and mentor Lainey Weiser