Diversus is proud to be recognised as a Finalist in the 2016 Rising Stars Awards.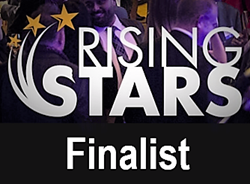 In 2016, the Awards were open to all private or public companies based in Western Australia, large and small, old and new. The Rising Stars Awards showcase growing and sustainable enterprises. It's not just one exceptional financial year but organisations that have demonstrated solid rates of growth over many years. Organisations recognised must also inspire others to grow their enterprises.
Diversus would like to congratulate all the Winners and Finalists of the 2016 Rising Stars Awards. To review the overall and category winners click here.